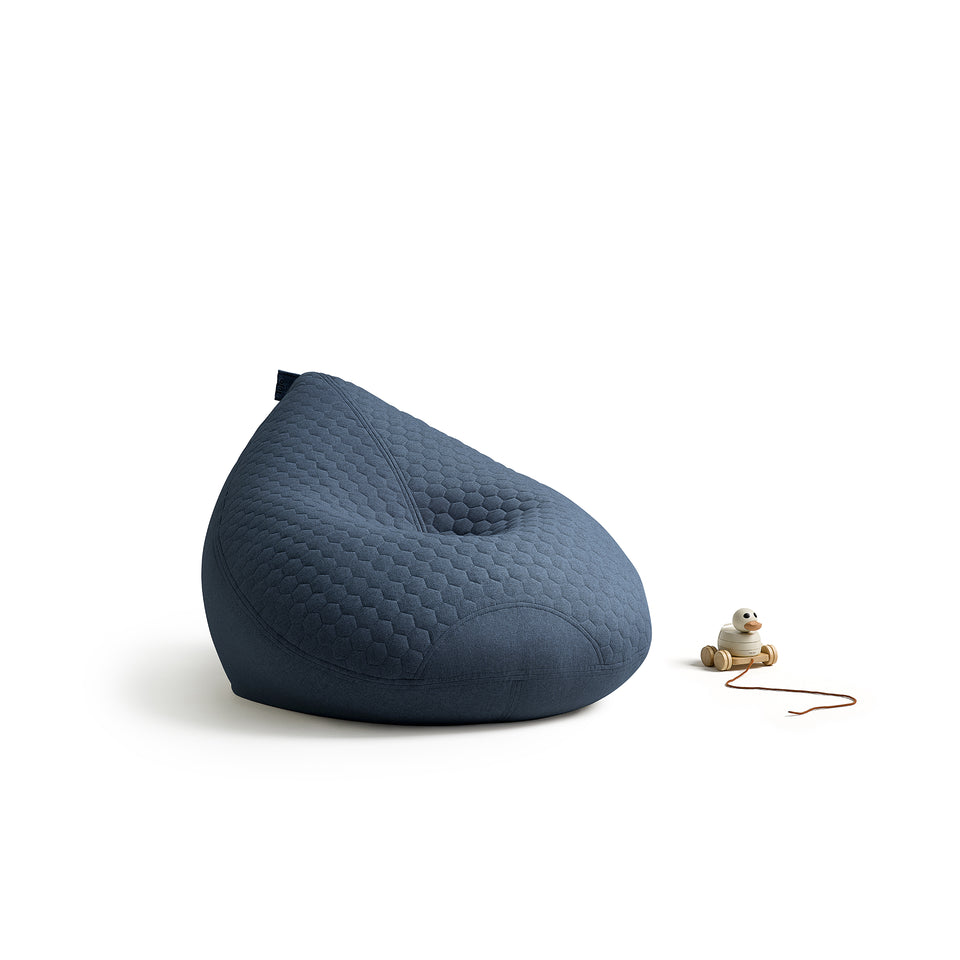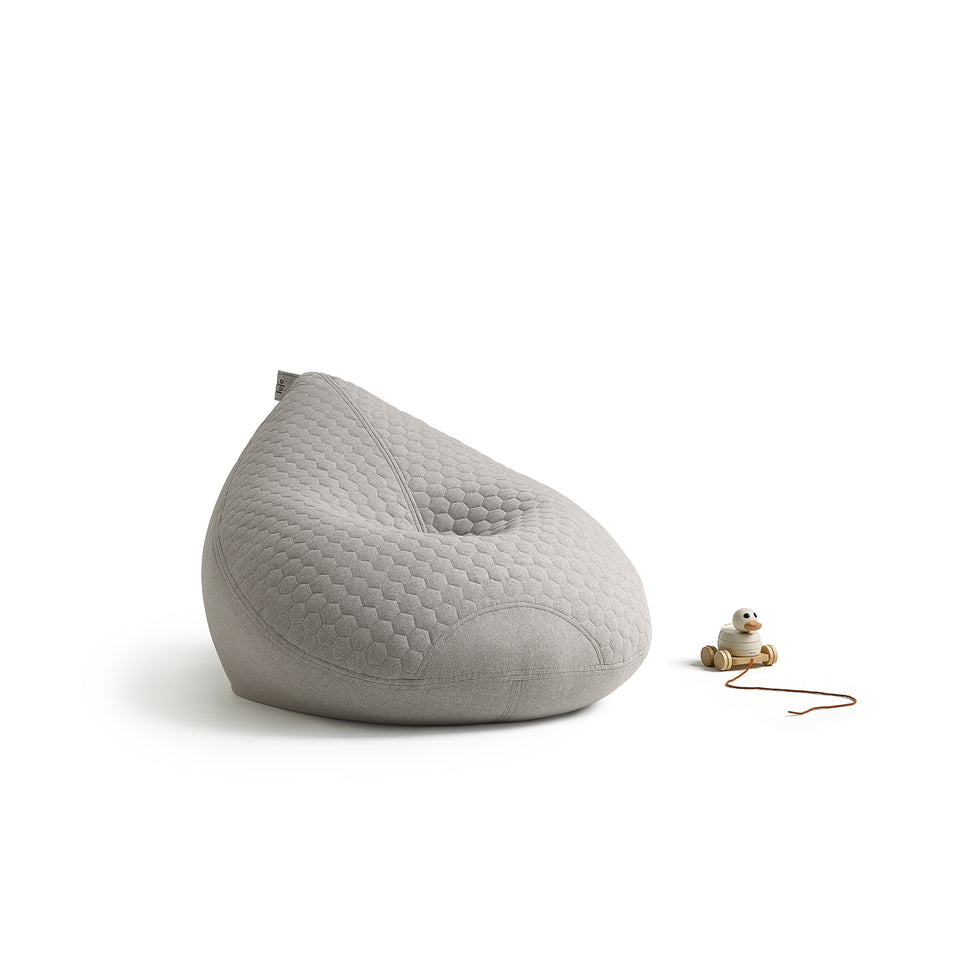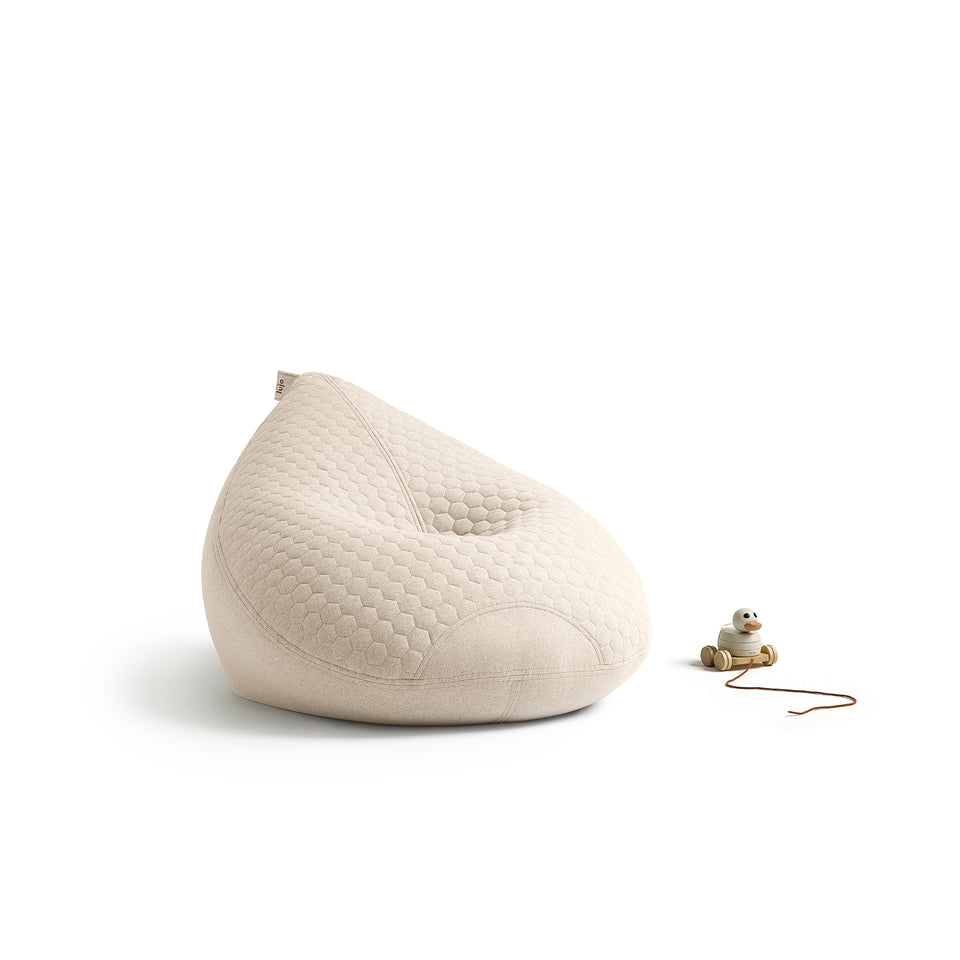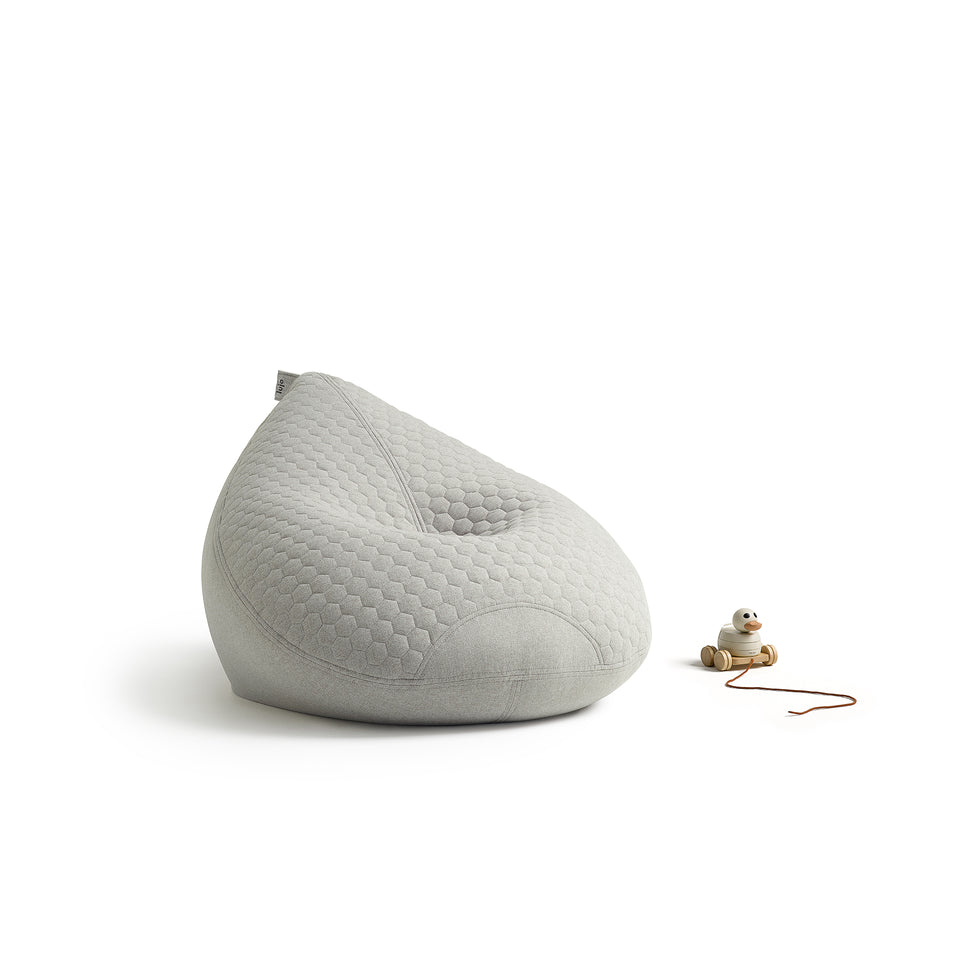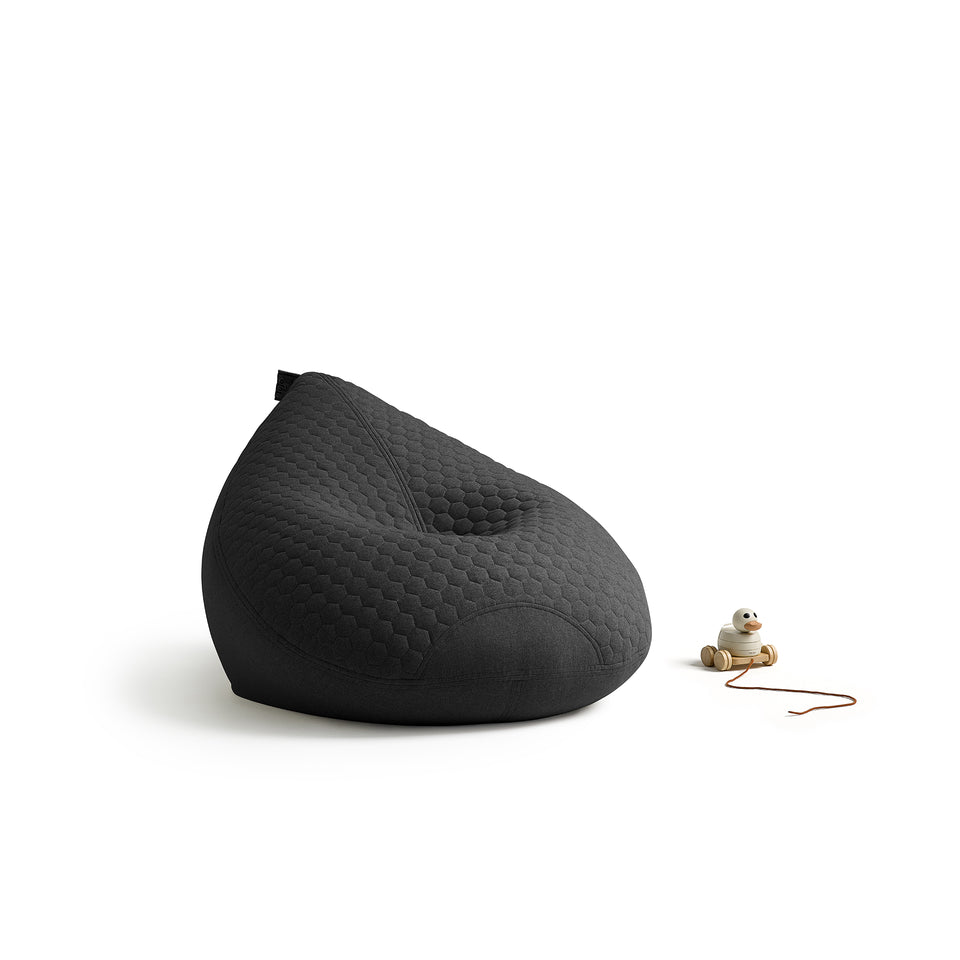 Indoor Bean Bag (Mini) - Quilted
kyoto collection
KIB-Q-MI-SP-U
Description
The 'mini' version of our popular Kyoto XL bean bag is designed for toddlers and children aged from around one to twelve years.
This decadent bean bag features a quilted top for additional comfort, increased structure and a beautifully finished aesthetic.
Cleverly designed and hand-crafted in New Zealand to exacting quality standards with premium Textilia® commercial grade fabrics, the Kyoto Collection of kids and toddler bean bags takes the tried-and-tested bean bag form and adds a stylish edge for the modern home.
Utilising an inner liner system to contain the filling, the covers can be easily removed for professional cleaning if ever required.
Product Features
Made in New Zealand
Quilted top for additional comfort and structure
High performance, commercial grade fabrics
Inner liner allows easy removal of cover for professional cleaning
YKK® safety zips for child safety
Structured back support and high seat base for ease of getting in and out
Innovative form-holding designs for superior aesthetic appeal
Recommended for toddlers and children aged one to twelve years
Materials & Finishes
Textilia® Momentum – 'At Work' heavy duty commercial grade range
Resistant to abrasion and pilling
680g lineal, 500gsm
100% polyester
Colorfast
Fire test: AS1530.3, ISO5660, AS3837
UV-resistant stitching
Warranty, Shipping & Returns
Three-year warranty. Lifetime warranty on manufacturing defects. Full details on warranties
Free shipping New Zealand-wide. Leadtime of 3-10 days depending on location. Lead times on request for larger commercial orders
We'd like you to be 100% satisfied with the product(s) you've purchased from us. If your purchase is not to your liking, you can return it to us within 14 days for a full refund or an exchange. Full details on returns
Beans
We fill our bean bags with environmentally friendly Green Beans® - a recycled polystyrene filling that performs exactly like standard polystyrene but is better for the planet.
If you are purchasing two or more Lujo bean bags (any combination) you have the option to add bean bag filling to your order. In this case, the bean bags will arrive filled and ready to use.
This will cost you a similar amount to buying the beans in a standard retail outlet, but you won't have to do the filling yourself, and we will still deliver the filled bean bags free of charge.
Requires 225-250L of polystyrene bean bag filling.
Full details on filling and suggested retailers
Dimensions
65cm (height) x 77cm (width) x 93cm (length). Seat height approx. 30cm
weight - 3kg (filled)